Educational Campaigns & Materials
The following materials were developed by the Women's Resource Center and printed versions have been made accessible to the campus community with support from the OVW Campus Grant. If you are interested in having physical or digital copies of any of the following materials, please reach out to us at ccrt@unm.edu
DVAM Social Media Campaign
October is Domestic Violence Awareness Month and Cyber Security Month, so UNM's Office on Violence Against Women Campus Grant in partnership with the Women's Resource Center & the Counselor Education Dept. is bring you a three part series about cyber sexual abuse, which is a powerful tool of harm in domestic and dating violence. Look out for the rest of the series where we tackle red flags, harm reduction and bystander intervention tips!
Stalking Campaign
Stalking Safety Trifold
[Click image for full tri-fold]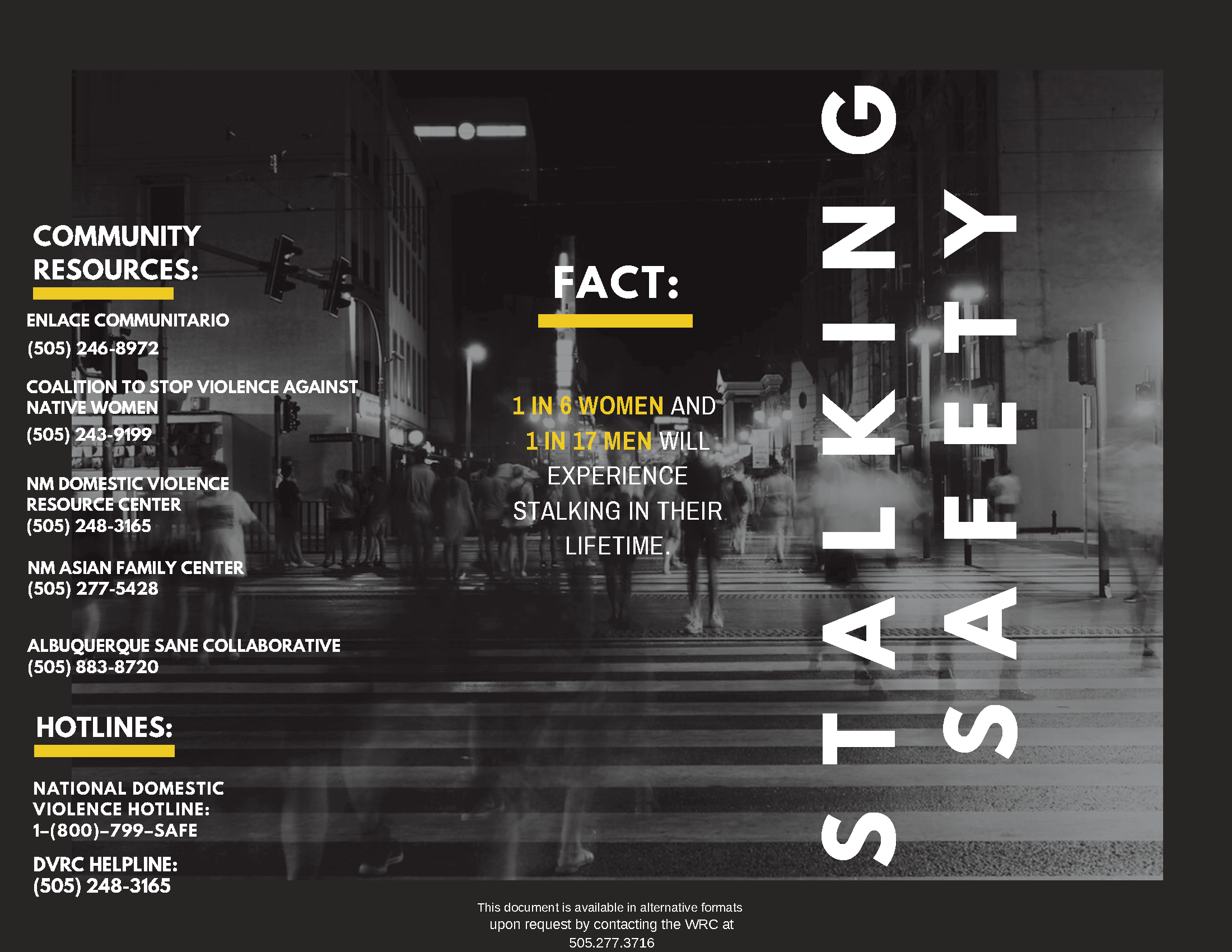 Signs of Stalking Posters
[Click on image for complete poster series]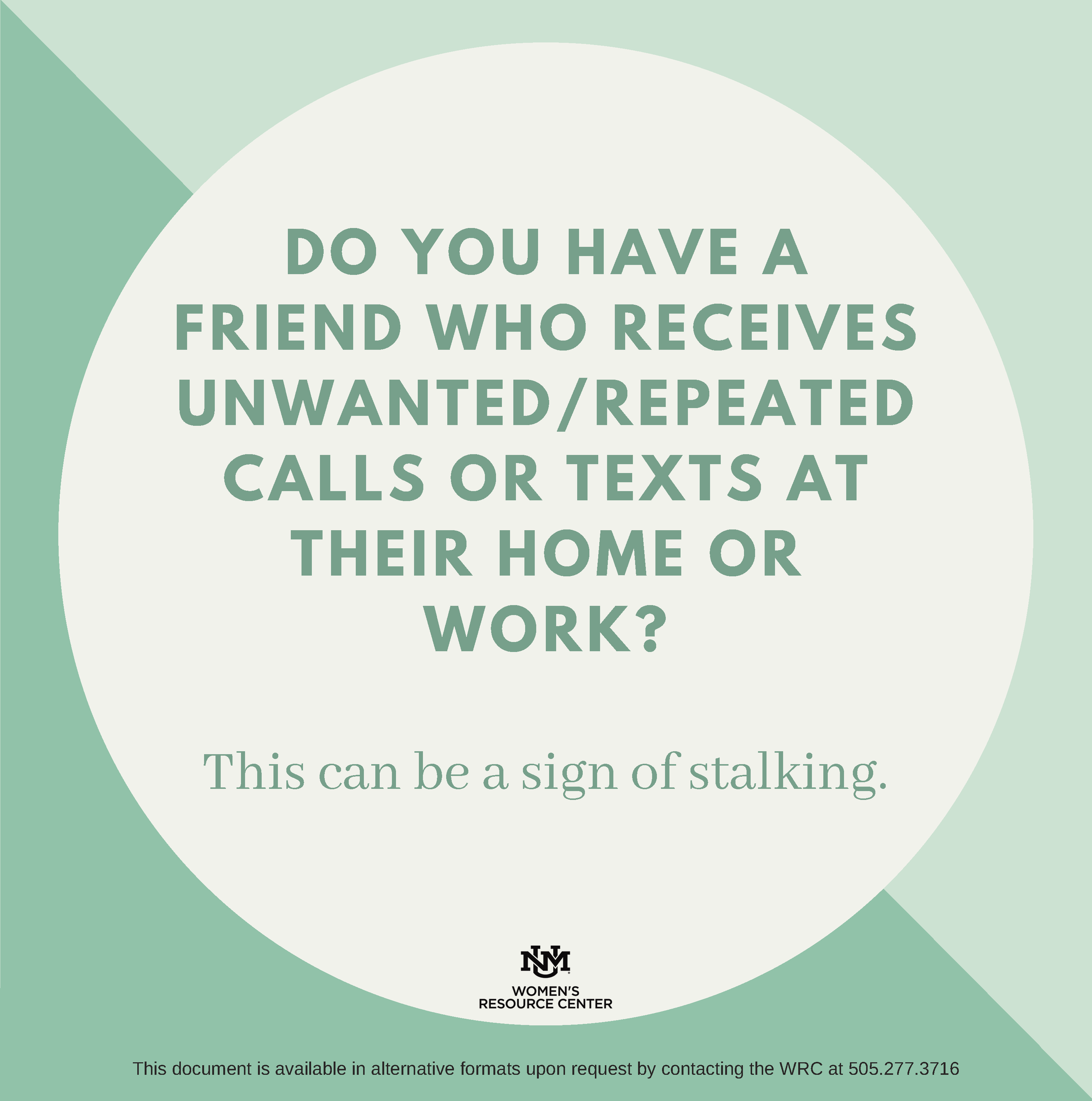 Gaslighting Campaign
What is Gaslighting? Trifold
[Click image for full trifold]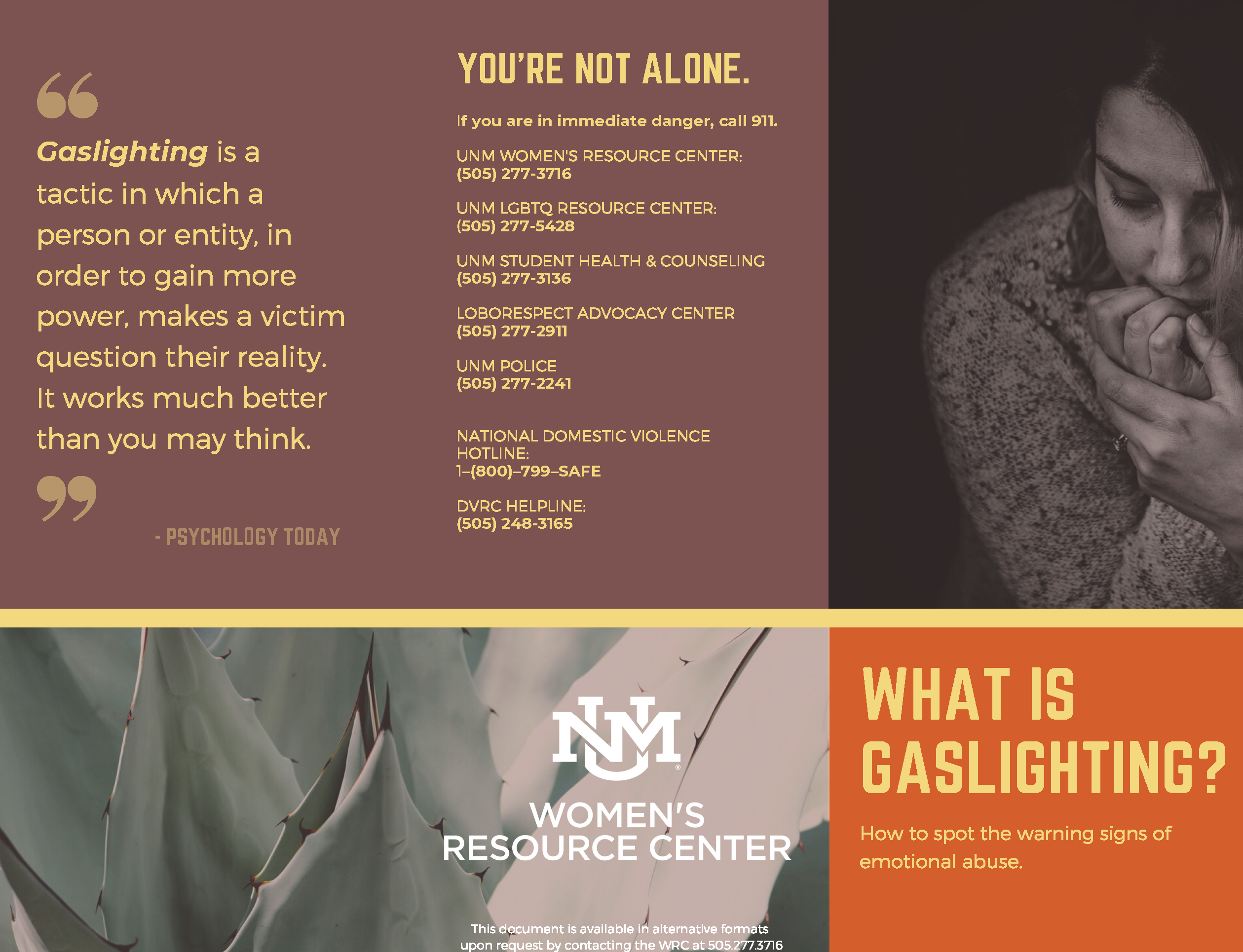 Summer of Care
The Summer of Care was a collaborative series created by the Women's Resource Center, Student Health & Counseling, LoboRESPECT Advocacy Center & LGBTQ Resource Center rolled out over the Summer of 2020. For more related posts please see each departments' social media. 
[Click on image for full post]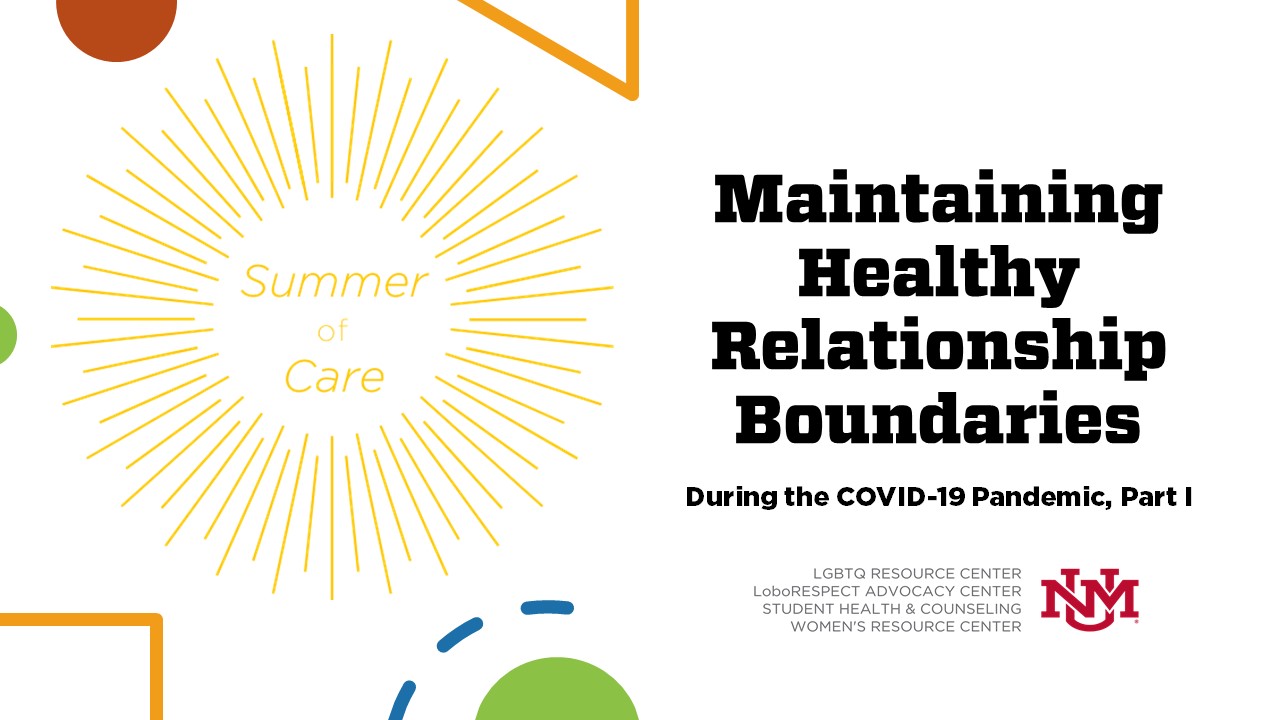 [Click on image for full post]